2018 Destination Information

Phoenix, Arizona: Biltmore Arizona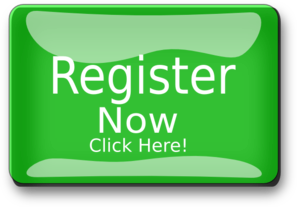 Destination Phoenix!
Blue Skies and warm welcomes. Palm trees and mountain ranges. When you explore Phoenix, you will find exciting downtown events and activities including live music, pro sport games, amazing theatre performances, shopping and much more! Check out the Top 10 Phoenix Attractions and other things by clicking here.

Travel to Arizona Biltmore
The renowned Arizona Biltmore is only half an hour away from the Phoenix Sky Harbor International Airport. Taxis, limousines, shuttles, buses and vans can be arranged to transport you from Phoenix Shy Harbor International Airport to the resort. Call the Concierge desk at 602.955.6600 extension 7000 for rates and information, or visit https://www.execucar.com. The average taxi rate for travel from the Phoenix Sky Harbor International Airport to the Arizona Biltmore is approx. $30.00. Don't forget, you can use Uber or Lyft as well.
Climate
Phoenix has some of the nicest weather in the country. It averages a daily maximum temperature for February, that's between 68 and 75 degrees Fahrenheit. The minimum temperature usually falls between 46 and 51 °F at night. The average rainfall in February is about 1.2 inches.

Activities at Arizona Biltmore
On Property

Shopping:

Desert Sun – An impressive range of stylish women's fashions and designer selections

The Wright Stuff – Distinctive apparel and casual resort wear for men.

Gift Shop – Souvenirs, Arizona Biltmore gifts, sundries, newspapers and magazines.

Desert Hearts – Women's accessory shop featuring a full selection of swimwear as well as distinguished jewelry by local artists.

Pink Saguaro, A Lilly Pulitzer® Signature Store – The first Lilly Pulitzer signature store in Arizona, Pink Saguaro carries the collection for women and girls.

Wright's Studio – The newest addition to the Arizona Biltmore Shops, Wright's Studio, is located in the main lobby adjacent to the front desk. The retail store features an array of Frank Lloyd Wright inspired items and distinguished accessories.

Spa Biltmore – A fine selection of recreational attire for men and women, specialty items and a full line of exclusive spa products.


Activities:

| | |
| --- | --- |
| | |
| | |
| | |
| | |
Excursion/ Tours:
Resort-scheduled excursions/tours are available for the Phoenix/Scottsdale area. These include a variety of experiences ranging from culinary, shopping, to historical tours. For more information about these excursions, please click here.
Golf at the Arizona Biltmore: Tee-off at one of two PGA 18-hole golf courses in the Heart of Phoenix.
Book a Tee Time

To reserve a Tee Time at the Arizona Biltmore, please Click Here or call 602-955-9794.

Rates: (Cart included)

9 hole $55.60+ tax
18 hole $111.20+ tax

Club Rental:

$17 for 9 holes
$35 for 18 holes
Spring Training Baseball Camps
The Cactus League industry continues to grow and contributes nearly $600 million annually in economic impact in the state of Arizona. Currently, the Arizona Diamondbacks, Chicago Cubs, Chicago White Sox, Cincinnati Reds, Cleveland Indians, Colorado Rockies, Kansas City Royals, Los Angeles Angels, Los Angeles Dodgers, Milwaukee Brewers, Oakland Athletics, San Diego Padres, San Francisco Giants, Seattle Mariners and the Texas Rangers all call Arizona their spring training home. With ten facilities hosting 15 teams, the Phoenix metropolitan area holds claim to the greatest concentration of professional baseball facilities found anywhere in the United States. Information and schedules can be found here.
Local Hotels
The Hampon Inn Phoenix-Biltmore: Call: 602) 956-5221
Homewood Suites By Hilton -- Call: (602)508-0937
The Camby, Autograph Collection -- Call: (602) 468-0700
Embassy Suites By Hilton Hotel Phoenix Biltmore --Call: (602)955-3992
History of the Arizona Biltmore
1928 - "BILTMORE BLOCK"
The Arizona Biltmore is a living architectural masterpiece, showcasing the seminal influence of America's most heralded architect, Frank Lloyd Wright. As the consulting architect, Wright collaborated with a former student, Albert Chase McArthur. Wright's dramatic style and imprimatur are imbedded throughout the resort's design. The Biltmore was erected entirely of "Biltmore Block," a variation on a textile block first used by Wright to construct private homes. The pre-cast blocks were made from desert sand on-site and created in 34 different geometric patterns inspired by the trunk of a palm tree.





1929 - Arizona Biltmore Opens
The Arizona Biltmore welcomed its first guests in 1929. The much-heralded opening was expanded from one day to three days to accommodate the long list of high society party goers. According to the press, it was to be the party of the decade, in Arizona and beyond. Invitees felt very privileged as attendance was requested by personal invitation only.
1930 - Wrigleys
Chicago chewing gum magnate William Wrigley, Jr. became the sole owner and built the resort's first swimming pool; The Catalina Pool. The historic pool is renowned as Marilyn Monroe's favorite pool, and the site where the famed song composer Irving Berlin penned many tunes including "White Christmas."
1973 - Talley Industries
The Wrigley family sold the Biltmore to Talley Industries and during the installation of a new sprinkler system, a welding torch ignited a fire, resulting in $2.5M of damage. Taliesin Associated Architects renovated the resort over a record 82 days, and the result was a finer, more complete hotel than had previously existed.