Strategic Partners
BPAMA has developed an Affiliate Member Partnership Program that allows our Marketer members the chance to engage with suppliers with goods and services they need. The goal of creating Strategic partnerships with suppliers is to add value to all BPAMA's Marketer members, to the suppliers who partner with us, and for the Association. In order to be successful all partners need to realize value. Our program makes the following possible:
BPAMA Marketers
- Members will benefit through special pricing on equipment or services they need, through sharing of knowledge on industry issues, and through network opportunities they could not otherwise access as efficiently.
Affiliate Members
- Suppliers will benefit through access to BP Marketers in traditional and creative avenues resulting in more efficient marketing opportunities.
BPAMA
- The Association will benefit by increasing the value to our membership resulting in a long term membership base of Marketers and Suppliers.
The Affiliate Member Partnership Program has 4 different levels. There are three premium package levels designated as Gold, Silver, and Bronze. There is also a basic Partner Package where additional marketing opportunities are available from a menu of options. All Affiliate Members will have access to our Membership contact list, inclusion in this website with search capabilities, will be included in a list to BP's procurement team with their goods & services provided, can attend the BPAMA Convention & Trade Show, and will be included in the convention app.
2015 Premium Partners
Gold Members
Silver Members
Federated Insurance provides peace of mind to business owners through valued insurance protection, specializing in the Petroleum Marketer industry from transportation to retail sites.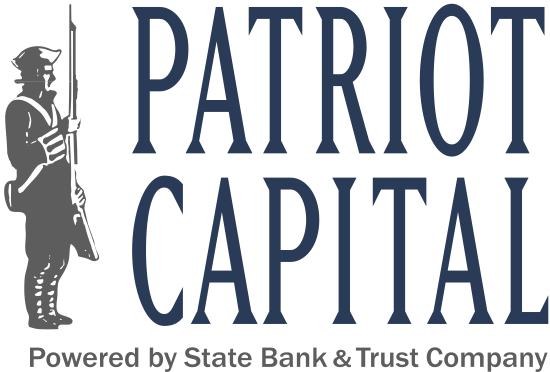 Patriot Capital is the exclusive partner with BPAMA for equipment financing. Patriot has been recognized as Best in US for equipment financing by the PMAA. Patriot Capital finances gas pumps, underground storage tanks, LED lighting and in-store equipment. Financing can include installation costs, shipping and taxes. To learn more Click: Patriot Capital
Bronze Members
Strategies, Inc.
Shift. Focus. Evolve. Control your Future with Strategies Since 1976, we have guided our clients through the challenges of business growth and change. Strategies uses an objective,direct and holistic approach customized for each client. Our team of trusted advisors works exclusively with founders, entrepreneurs, partnerships and family businesses. At Strategies, we serve as your trusted advisor as we partner with you to clarify your vision, realize your goals and control your future.

Lewer provides a wide array of employee benefit and business owner financial consulting services customized for the petroleum distribution and convenience store markets. BPAMA members can receive assistance with designing benefit plans (medical, dental, vision, retirement savings, etc…) and reducing the costs associated with these plans. Through its financial services group, Lewer also provides retirement savings plan design, 401k benchmarking and fiduciary compliance services. Business owner financial, estate, and business succession planning services are also available. For more information or to contact about special BPAMA pricing visit www.Lewer.com
BMO Harris Bank a bank that is there to help for all moments, no matter how big or small.
ROG Consulting focuses on operational systems and controls, technology implementation and maximizing use of existing technology
Amthor International provides refined fuel & propane tank trucks with financing assistance available
ROG Screening & S
election executes pre-employment background screening, drug testing, and assessment tools.
Partnership Sponsors
| | |
| --- | --- |
| Air Serve Group | Industry leader in providing tire inflation and vacuum equipment. |
| Allied Brand Capital | Provides financing for end to end equipment financing which is available for Marketers and their dealers. |
| Blair Sign Group | Provides signs, fixtures, and logistics that enable Blair to set new standards for high service, low-cost image, and construction program management. |
| Coulter Lake Guest Ranch | Provides vacation packages, business meeting location, team building programs, employee & client events |
| DM2 Software | Offers a complete suite of software solutions built on Sage 100 ERP accounting software including CRM, Accounting Systems, and Advanced Business Reporting. |
| DuraColor | |
| Fintech | Offers a secure, convenient method of electronic payment and data for alcohol purchases. |
| Hughes | Brings high-speed connectivity through the next generation high-speed satellite internet providing highly reliable, secure, always on connection for critical business needs. |
| IDL | |
| Intellifuel | Provides automated operational process solutions; automate the entire order life cycle from data capture to dispatch to load closure data integration into back office systems. |
| Intevacon | Leads the industry in proprietary fleet card and prepaid card innovations utilizing the latest technology and interface with their POS partners. |
| Kalibrate | A recognized global leader in fuel pricing solutions, location data, and specialized business intelligence tools for fuel retailers. |
| Lane Supply Co. | |
| Matrix Capital Markets Group | An independent, advisory focused, investment bank providing merger & acquisition and financial advisory services. |
| Oilmen's Tank Trucks, Inc. | Selling fuel trucks, bulk oil trucks, DEF Equipment, and waste oil recovery trucks from 500 to over 5000 gallons |
| Petro Properties & Finance, LLC | |
| Petrosoft | Cloud based retail solutions including POS equipment, back office systems, and financial tools for c-store operators and jobberships |
| RIN Alliance | Web based renewable fuel compliance system open to qualified blenders and marketers of all sizes. |
| Rugid Guard | Offers industrial spray coatings used in a variety of applications such as service station island protection; restores conditions of fueling island & curbs to "like new". |
| Sevan Solutions | Delivers innovative program management services for companies with multiple sites |
| Sprint Nextel | Providing communication services for Marketers |
| SSCS, Inc. | A leader in c-store software providing scalable sofware applications while offering the finest training and technical support |
| TechQuidation | Delivers IT, POS, labeling, barcode scanning, and other related technology solutions including both hardware and software. |
| Wayne Fueling | A leading supplier of fuel dispensers, payment terminals, forecourt control devices, POS, measurement & control technologies for retail fuel stations. |
For full details on the Affiliate Member Partnership Program or to see a list of all of our Affiliate Members, please log onto the Member Only section of the BPAMA website.