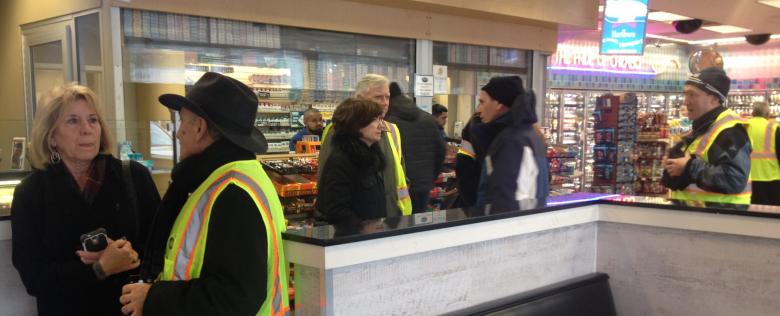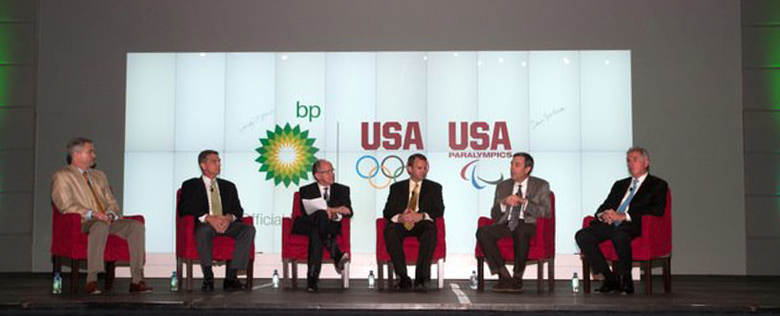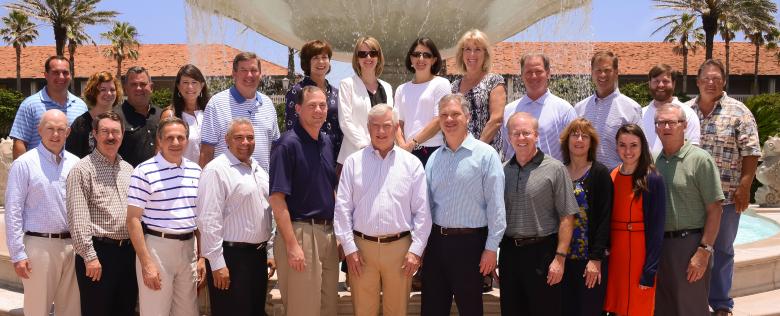 Innovative Difference
BPAMA is the link between the Supplier & Marketer where the exchange of ideas and collaboration to improve makes the brand stronger. It is unique in our industry! BPAMA has been invaluable to our business. Andy McIlvaine, BPAMA Chairman, Coen Oil
Value Delivered
BPAMA brings value to our Members by supporting the growth and value of the BP brand. We jointly create better programs, foster relationships with BP's leadership, create networking opportunities, and collaborate on strategic conversations. Jack Allard, BPAMA Executive Director
Collaborative Relationship
The collaborative relationship between BPAMA and BP is unlike any other brand. BP actively engages its distributors through BPAMA to point the direction of the brand in the US. Tim Corrigan, Vice-President, Corrigan Oil Co., Brighton, MI
About BPAMA
What is New?
This is where you can look to see what is new with your Association and with BP. Updates to the website are highlighted here to provide a quick reference to what is new. Current updates for May include the following:
* BP launched their new loyalty platform on May 18th! You can read about the launch in the news section of the website.
* Thanks to John Graham of Graham Enterprises for sending us details of the charities they sponsor! Their comitment to the Graham Tournament of Hope Golf Outing and the Fueling the Minds of hte Future Scholarship Program have impacted many in northern IL. You can read about Graham Enterprises charitable programs in the Community Projects section of the Home Page tab.
* Welcome to two new Affiliate Members! MAKO Networks and Air-Serv Group have both joined BPAMA this past month. Please take some time to see what both companies have to offer you and your sites!
* Be sure to check out the Best Practice shared by Corrigan Oil Company! You will find their best practice around transportation safety in the Member's only section of the website. Once you log in go to the Marketer Pages and and click on Marketer Best Practices. Remember that we will have a drawing at the end of each quarter for a $500 gift certificate with one of our Affiliate Members! Share a best practice with us and you will be in the drawing!
Check back soon to see what is new! With the NLB meeting taking place June 9th & 10th there will be updates to current and new programs. Thank you for your support and stay in touch!
Partnering for Success
Since 1974, BPAMA has been the unparalleled leader in alliance between the Marketer and Supplier in the Petroleum Industry. The strength of BPAMA lies in the
power of partnership
,
Marketers and BP coming together as collaborators to share business expertise, insights and shape the future for the BP branded business with the goal of achieving win-win opportunities. BPAMA members influence strategy and program decisions impacting BP's jobber channel of trade. Programs are developed with Marketer's input, strategic decisions are identified early, and creative approaches to problems and growth are explored. Add a vendor program where suppliers and Marketers can access goods and services needed for their businesses and BPAMA truly adds value to those who belong.
BPAMA's objective is to strengthen the value of our member's Brands by delivering increased profits, better returns, and growth through actions we collaboratively bring to our members.
BPAMA Leadership
BPAMA is led by a group of Marketers who are willing to volunteer their time to work on behalf of all BP branded jobbers. By using their knowledge of the industry, helping to identify key issues you all face, and work with their peers, this group of Marketers helps to add value to all our members by strengthening the BP brand. BPAMA is run by an Executive Director who reports to the National Leadership Board. The NLB is made up of 14 Marketers and 4 BP Senior Managers. We invite you to get involved with your Association by becoming a NLB member, joining one of the Working Committees, or by simply reaching out to a NLB member or Affiliate Member and see what BPAMA has to offer. To learn more about the work of the boards and committees members may log on and review the achievements and work in progress.