Community Projects
Spotlight on Members Community Service
BP Foundation Gives $50,000 to Red Cross for SC Flood Relief Efforts
Houston -
The BP Foundation announced today that it is supporting South Carolina flood victims through a $50,000 donation to the Central South Carolina Chapter of the American Red Cross. "As part of our commitment to the communities where our people live and work, BP hopes this gift will help provide some measure of relief to those in South Carolina affected by this event," said Iris Cross, executive director of the BP Foundation. The BP Foundation is a charitable organization that is a separate legal entity from BP and accounts independently for its operations, assets, liabilities, and expenses.
In addition to the $50,000 donation, the BP Foundation will match dollar for dollar donations that BP employees make to the American Red Cross to support relief efforts.
BP owns and operates the Cooper River chemical facility just outside of Charleston, SC. With over 350 employees and contractors, it is one of hte largest employers in teh area and contributes more than $100 million a year into the economy through payroll and third-party expenditures.
Since 2006, the BP Foundation has donated approximately $296 million to charitable organizations around the world. Over theh same period, it has given more than 70 percent of its contributions to US charities, donating $210 million and matching employee giving to more than 8,500 organizations and schools.
Further Information: BP US Media Affairs, 281-366-4463, uspress@bp.com
Little General Stores Charity Golf Outing is 25 Years Old!
Little General Stores, Inc.
For over 25 years the Little General Stores have been supporting local high school students with college funding! Each year 20 students are awarded a scholarship of $1,000 towards their college expenses. To support these students the Little General Stores has held a golf outing in mid-June each year at the Glade Springs Resorts in Daniels, WV. This year over 800 students from 70 schools applied for the scholarships so it continues to be a very competitive process to determine the winners. This long standing event is a testament to Little General Store's commitment to supporting the high school graduates in their marketing areas.
Talking to Brian Waugh, Director of Retail for Little General Stores, it is apparent how deep their commitment to the communities run. Other programs that Little General Stores invest in include:
* Raising funds for the Children's Home Society of West Virginia
* Donations are made to the Toys 4 Tots of Southern West Virginia
* Money is raised for the Make A Wish foundation
* They are a proud supporter of the Remember the Miners Organization. Additional scholarships are provided to the sons or daughters of coal miners each year
* Recently contributed to the Norma Mae Huggins Cancer Research Endowment at the WV University in Morgantown
* Sponsor the Little General Holiday Basketball Tournament over Christmas in Beckley and the Little General Stores Basketball Shootout in Charleston for 50 schools from across WV
* Annual contributions to the Beckley YMCA, WVU, Marshall University, and numberous other schools through West Virginia
Out hats are off to everyone at Little General Stores, Inc. for the work they are doing in support of their communities and the youth of West Virginia!

Fueling The Minds of The Future
Graha
m Enterprises
Founded by Gene Graham, Sr. in 1938 Graham Enterprises is one of the largest multi-branded petroleum marketers spanning the northern suburbs of Chicago. Supporting charities is part of Graham Enterprises's long-term commitment to making a difference in the lives of others and encouraging people to get involved themselves.
For 26 years the Graham Tournament of Hope Golf Outing has raised money for charitable programs. The Graham family business has had a strong continuous relationship with the Muscular Dystrophy Association (MDA) over those 26 years, resulting in
over $4 millions dollars of support for the MDA
.
In 2011, the Graham family developed a scholarship program to support the communitites in which their business' operate.
The Fueling the Minds of the Future scholarship program provides college scholarships to those in the communities surrounding Graham Enterprises' businesses. To date over 150 students have received financial assistance through this program, toward college tuition. In addition, four (4) scholars received scholarships for all four (4) years of their undergraduate education. Graham Enterprises believes every student in the US deserves a chance to attend college, they believe a proper education builds strong character inspiring young people to bring creativity, leadership and generosity to whatever their future holds. And they back their beliefs with financial support, since its inception in 2011, $300,000 in scholarships have been awarded.


BPAMA - Habitat for Humanity - New Orleans 2007
In 2007, BPAMA hosted its annual Convention and Business Expo in New Orleans in a show of support to a region that is so important to the petroleulm industry following the devastating effects of Hurricane Katrina. While in New Orleans, BPAMA hosted a community service day with Habitat for Humanity New Orleans.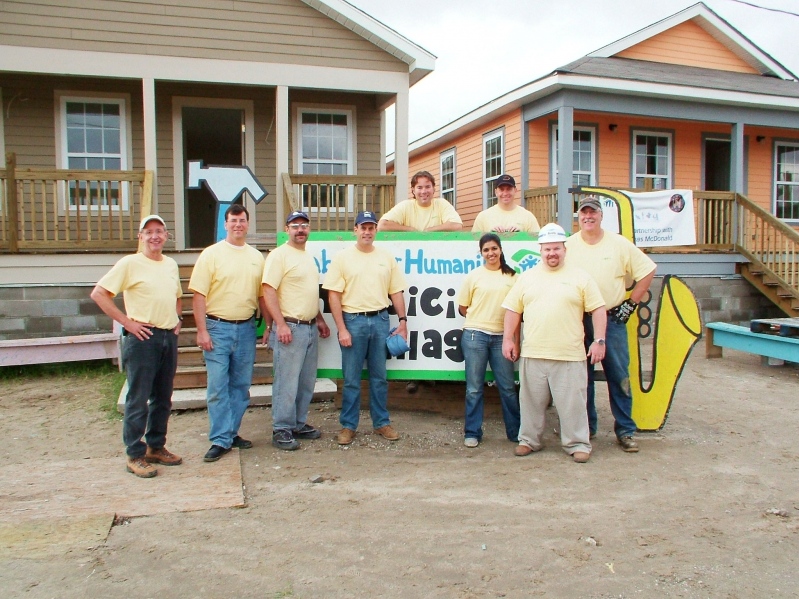 More than 100 volunteers spent the day working side-by-side on 10 homes in the Musician's Village in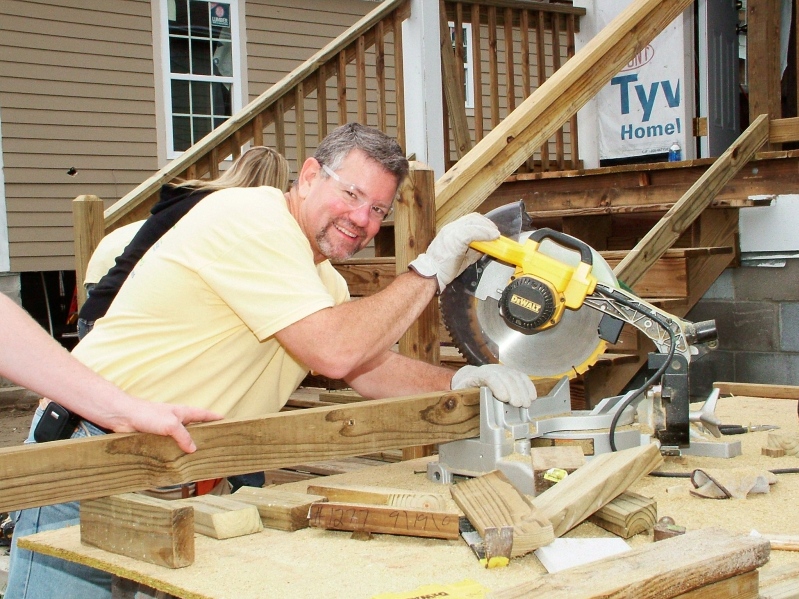 the Upper Ninth Ward, an area devastated by Hurricane Katrina.
BP branded marketers from across the country were joined by BP staff and representatives from several companies
exhibiting at the Convention. Volunteers did a little of everything, from painting to framing.