2018 BPAMA Convention & Business Expo Agenda
Agenda Overview
Schedule of Events
Slides from all of the workshops & keynote speakers can be found in the Members Area. Log into the Members Area, go the the Marketer Pages, and find the 2018 Convention Presentation section. Links to all ​presentations are there.
The
2018 BPAMA Convention & Business Expo
will once again bring together best-in-class Marketers, BP's Senior Leadership, and key industry experts to
Deliver the Difference
as you grow your business in today's every changing environment. The 2018 event will deliver industry knowledge, insights into BP's programs, opportunities to network with your BP Marketer peers and a Business Expo focused on the products and services to enhance your business.
Agenda Overview
Approximate Agenda Timeline (subject to change)

Sunday, February 25, 2018
Early Arrival Registration 12:00 pm - 6:00 pm
Monday, February 26, 2018
Convention Registration 8:00 am - 5:00 pm
Historic Tour - Sign Up Only 10:00am - 1:00pm Two separate 90 min tours starting at 10:00 and 11:30
National Leadership Board Mtg. 11:00 am - 12:00 pm Open to all members
General Session 2:00 pm - 4:30 pm

Opening
Doug Sparkman - COO, BP Fuels North America
Howard Tullman - CEO 1871
Henry Armour - President & CEO NACS
Nicola Buck - Head of Marketing, BP Fuels North America
Meet & Greet Howard Tullman 4:45 pm - 5:30 pm Innovation Center
Welcome NIght Dinner 6:00 pm - 9:00 pm Sponsored by Synchrony
Tuesday, February 27, 2018
Breakfast 7:00 am - 8:00 am
Breakfast Roundtable 7:00 am - 7:45 am See Workshop Tab for details
General Session 8:00 am - 9:30 am

Rick Altizer - Sr. VP Sales & Marketing, BP Fuels North America
John Eichberger - Executive Director, Fuels Institute
Roy Williamson - VP Advanced Mobility, BP
Workshops 9:45 am - 12:30 pm Choose 3 of 6 workshops - see Workshop tab for details
Lunch 12:30 pm - 1:30 pm
Business Expo 1:30 pm - 5:30 pm 52 Booths - Sold Out!
Cocktail Reception 6:15 pm - 7:00 pm
BP Awards Dinner 7:00 pm - 9:00 pm
Evening Function 9:00 pm
Wednesday, February 28, 2018
Breakfast 7:00 am - 8:00 am
Breakfast Roundtable 7:00 am - 7:45 am See Workshop Tab for details
Regional Meetings 8:00 am - 9:30 am
General Session 9:45 am - 11:30 am

Jack Allard - Executive Director, BPAMA
Customer Investment Stories
Robert Herjavec - Founder Herjavec Group & Shark Tank member

Departure 11:30 am
Elements of the 2018 Event will include:
General Sessions:
Delivery of information critical to your business.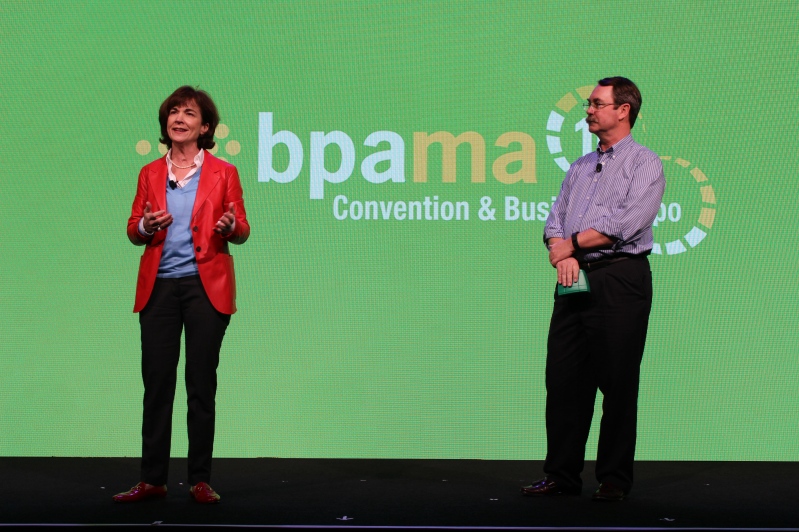 BP Senior Executives, BP Subject Matter Experts and Industry Leaders discuss brand, strategy, industry data, industry trends, marketing offers and programs to strengthen your business. Three keynote speeches will focus on technology's impact on businesses, views on alternative vehicles, and inspiring words from one of today's most successful entrepreneurs!
Workshops: Detailed focus on Operational Excellence and Executive Education
Small group sessions led by Subject Matter Experts, BP and Industry experts, providing state of the industry information to lead in your market.
Regional Business Meetings: Bring the discussion to your region.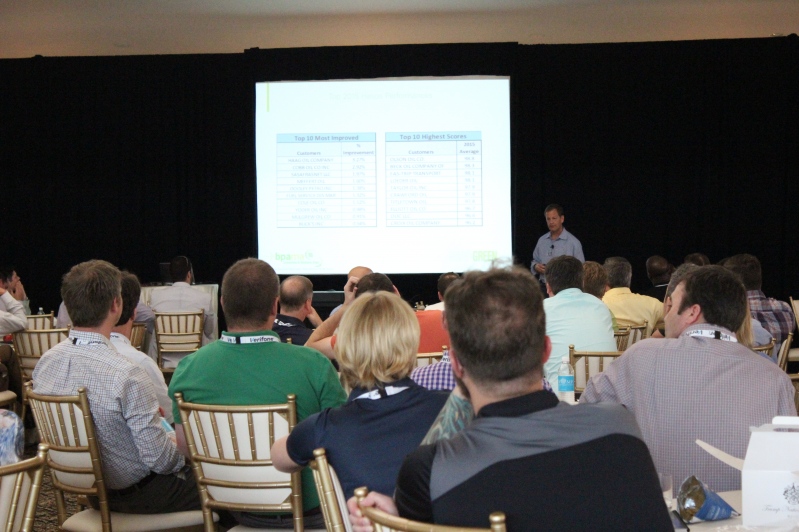 BP Senior Leadership and your Regional Leadership delve deeper into the BP's programs and evolving the strategy to your region.
Business Expo: Key vendors selected to enhance your business
Meet one-on-one with members of the BP Marketing Team and Key Vendors whose products, services and technology solutions will drive your business to the next level.
Networking Opportunities: Strengthen existing relationships and establish new business connections.
Share best practices, learn what the best and the brightest in the industry are doing from fellow Marketers, BP Executives and Key Vendors in attendance.
Innovation Center: New this year!
Unique learning opportunity to see what new technology will impact the convenience store industry before it hits the street! See examples of new technology from Accenture, Synchrony, and BP to open your mind to our changing business.
Schedule of Events
Final agenda will be posted.
The opportunity to attend the BPAMA Convention and Business Expo is a benefit of BPAMA membership.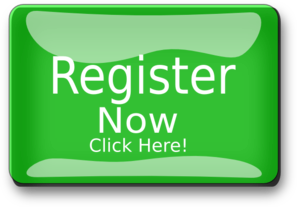 After you register for the convention, you will see a link for the Arizona Biltmore to make your hotel reservations.