2018 Speaker Biographies
Key Note Speakers
Howard Tullman, CEO of 1871 - Monday, February 26th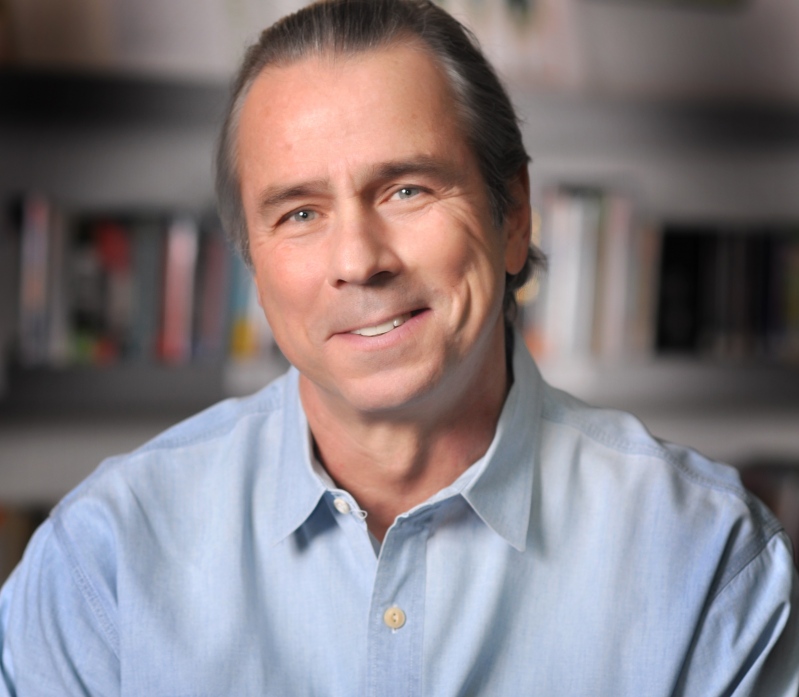 Howard A. Tullman is the CEO of 1871 in Chicago – where digital startups get their start – and the General Managing Partner for the Chicago High Tech Investment Partners, LLC and for G2T3V, LLC – both Chicago-based venture capital funds. He most recently was the Chairman/CEO of Tribeca Flashpoint College which he co-founded in 2007. He is the former President of Kendall College in Chicago and the former Chairman/CEO of Experiencia, Inc. He is also the Chairman of the Endowment Committee of Anshe Emet Synagogue; a member of Mayor Emanuel's ChicagoNEXT and Cultural Affairs Councils; the Innovate Illinois and Illinois Arts Councils; a member of President Preckwinkle's New Media Council, an Advisory Board member of HighTower Associates, Built in Chicago, and Imerman Angels, and an Adjunct Professor at Northwestern's Kellogg School, as well as a regular guest lecturer at the Northwestern University School of Law. Mr. Tullman also serves as a Director of Vehcon, SnapSheet, and PackBack Books and served as a long-time Director and Board Chairman of The Cobalt Group, a Trustee of the Museum of Contemporary Art in Chicago and of the New York Academy of Art and the Mary and Leigh Block Museum of Art at Northwestern University, and as the lead Director (and briefly Chairman) of The Princeton Review. Over the last 48 years, he has successfully founded more than a dozen high-tech companies.
About 1871
1871 is the home of nearly 500 early-stage, high-growth digital startups and more than 1,500 members supported by an entire ecosystem focused on accelerating their growth and creating jobs in the Chicagoland area. Visit www.1871.com for more information. Located in a 150,000 square-foot space over four floors in The Merchandise Mart, 1871 has more than 600 current mentors available to its members, as well as more than 80 partner corporations, universities, education programs, accelerators, venture funds and other organizations that make its extensive matrix of resources possible. For more on our partners, visit www.1871.com/about/partners, or become a partner by reaching out to contact@1871.com.
John Eichberger, Executive Director of the Fuels Institute - Tuesday, February 27th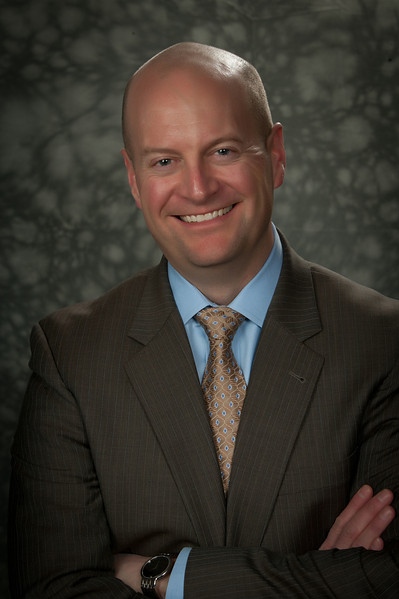 John
Eichberger

is the Executive Director of the Fuels Institute. Founded by NACS in 2013, the Fuels Institute is a non-profit research-oriented think tank that evaluates market issues related to vehicles and the fuels that power them, incorporating the perspective of diverse stakeholders to develop and publish peer-reviewed, comprehensive, fact-based research projects. The Fuels Institute is a non-biased organization that does not advocate.

Previously,

Eichberger

served more than 14 years at

NACS

, most recently as Vice President of Government Relations. At

NACS

, he oversaw the association's comprehensive advocacy operations and represented the industry before the media and federal government. He joined

NACS

in 2000 after serving two years as an energy and environment policy advisor to Rep. Greg

Ganske

of Iowa.

With nearly 20 years of related experience,

Eichberger

is a recognized expert on motor fuels and the fuels retailing industry. He has testified before Congress, regularly speaks to a wide variety of industry groups, is frequently seen as a guest on CNBC's Squawk Box and is often quoted by national media outlets.

Robert Herjavec, Founder, Herjavec Group, Leading Entrepreneur, Shark on ABC's Shark Tank -Wednesday, February 27th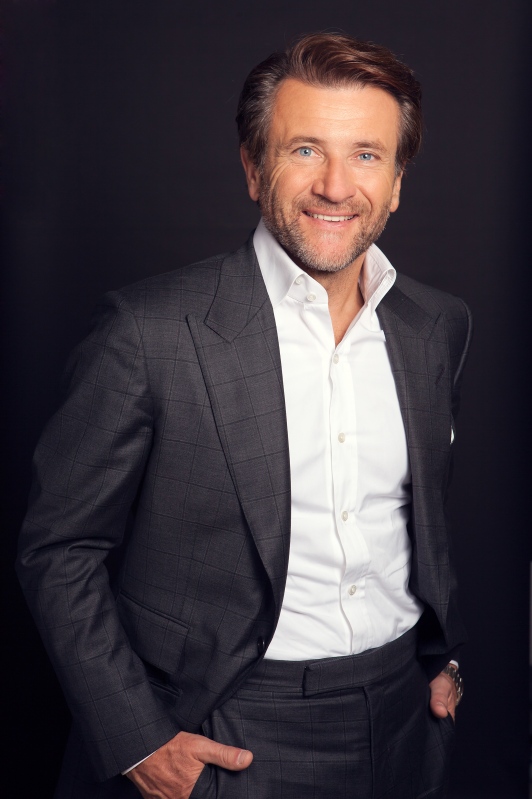 Robert Herjavec is a dynamic entrepreneur and a leading Shark on ABC's Shark Tank. Born in Eastern Europe, he arrived to North America on a boat with his parents after escaping Communism in the former Yugoslavia. From delivering newspapers, and waiting tables, to launching a computer company from his basement, his drive to achieve has led him to the fulfillment of a better life for himself and his family. Robert has built and sold several IT companies to major players such as AT&T. In 2003 Robert founded Herjavec Group, and it quickly became one of North America's fastest growing technology companies. Today, Herjavec Group is recognized as a global leader in information security specializing in managed security services, compliance, incident response and remediation efforts for enterprise level organizations. Robert released his third book, You Don't Have to Be a Shark: Creating Your Own Success published by St. Martin's Press on May 17, 2016. Robert's motivational business advice has received millions of impressions through TV, print, radio and digital media. He shares his expertise with other entrepreneurs each week as a leading Shark on ABC's Emmy Award-winning hit show Shark Tank.


General Session Speakers
Doug Sparkman, BP North America
Doug Sparkman is the chief operating officer for Fuels, North America —BP America's refining, retail and pipeline business that spans the U.S. and employs nearly 5,000 people.

Doug oversees a portfolio of refineries in Blaine, Washington (Cherry Point), Toledo, Ohio (BP-Husky joint venture), and Whiting, Indiana, as well as a network of crude oil, natural gas and petroleum products pipelines across the country. He also oversees supply, marketing and distribution for more than 7,000 BP- and ARCO-branded retail stations reaching nearly 3 million consumers per day.

Doug has responsibility for the Global Refining business as well as major projects in BP's Downstream organization. Under Doug's leadership, BP commissioned the Whiting Refinery Modernization Project, the largest private investment in the state of Indiana and the cornerstone of BP's U.S. fuels business.

Doug serves as chairman of the BP Products North America Board of Directors and is a member of the BP America Board of Directors. He was recently appointed chair of the American Petroleum Institute's Downstream Committee. Based in Chicago, Doug serves on the board of trustees for the Museum of Science and Industry and is a member of World Business Chicago.

Doug joined BP in 2010 as the president of the U.S. East of Rockies Fuels Value Chain. Prior to that, he spent more than 30 years at Marathon Petroleum Corporation, most recently as senior vice president of Transportation and Logistics.

Rick Altizer, Senior Vice President, Sales & Marketing, Fuels, North America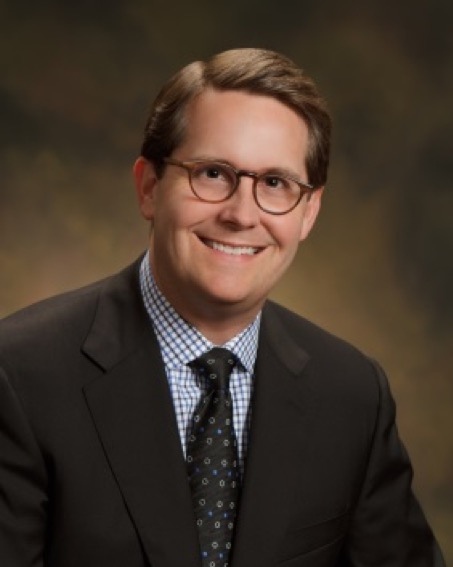 As the senior vice president of Sales and Marketing for Fuels, North America, Rick Altizer is responsible for all fuel sales and marketing activity in North America.
Rick is passionate about creating an inclusive and diverse organization that puts people, safety and the customer at the heart of the business while delivering market-leading performance and innovation.

Rick is an experienced CEO with more than 25 years of leading complex international businesses and brings the perspective of a global thought leader. Most recently he served at Focus Brands, where he was president of McAlister's Deli, a franchised restaurant concept with 400 U.S. locations in 30 states. Prior to this, he was CEO of the fast-casual innovator Elevation Burger. Rick has previously held leadership positions at McDonald's Corporation and Midas International, and served as president of Jiffy Lube International and vice president of fuels marketing for Shell Oil, North America.

Rick is a 1987 graduate of Bob Jones University and received his MBA from the University of South Carolina in 1994. He is married with two adult children and enjoys reading and traveling with his family.

Lynn Wallis, President & CEO, Wallis Companies & Chair BPAMA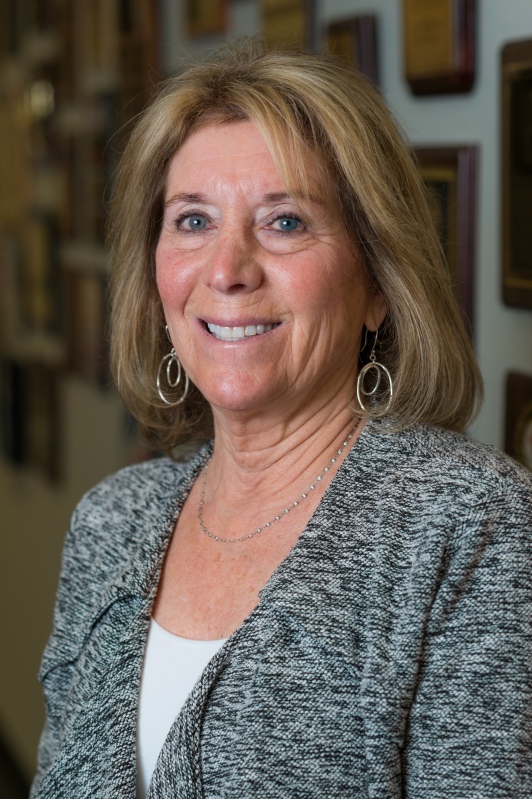 Lynn Wallis is the President and CEO of Wallis Companies, based in Cuba, Missouri. Wallis joined the company after her late husband, Bill, started the business in 1968. Today the company's business is through Company Operated Stores, a Wholesale Dealer portfolio, Commercial Fuels, Lubricant, Car Wash and Transportation Divisions. Wallis Companies markets primarily in Missouri, Illinois, Kansas and Oklahoma.

In addition to her role with Wallis Companies, Wallis also holds positions with many community organizations, including Tri-C Club of Cuba, Crawford County Foundation and The MASTERS (Missouri Association of State Troopers Emergency Relief Society) and is a participant on various committees at Congregation Temple Israel. Wallis also served on the Board and the Membership and Audit Committees for the National Association of Convenience Stores (NACS) and currently is a member of SIGMA and serves on their Legislative Committee and Fuels Foundation Board. In addition, Wallis serves as a board member for Easter Seals Midwest, and is currently serving as the Chair for the BP National Leadership Board.
Lynn received a Bachelor of Journalism degree from the University of Missouri.

TBD, VP, Fuels Sales, BP North America

Nicola Buck, Head of Marketing for Fuels, North America?
Nicola comes to us from BP's London office, where she is currently a global brand manager responsible for the strategic management of BP's retail brands globally and all associated communications and site designs. She has been with BP for the last 14 years in various local and global roles across fuels and retail. Nicola will report directly to Rick Altizer. She and her team will be responsible for managing the BP, Amoco, ampm, and ARCO brands. Nicola will be relocating to the US with her family

Chris Elliot, Business Relations & Midwest Fuels Director, BP Products North America


I started my career with Amoco in 1989 and have held numerous roles throughout my 29 years with BP. I have worked in Sales and Marketing for the majority of my career holding positions in our Company Operated, Dealer, Jobber and Commercial channels as well as supporting BP Real Estate Development and Divestment efforts as Director of Real Estate. Currently I am the Director of Branded Sales for our Midwest marketing area and Director of Business Relations. In my role I am responsible for growing BP branded volume in the Whiting and Toledo Footprint along with representing BP through it collaborative partnership with the BPAMA including participation on the Executive Committee and National Leadership Board.
I hold a BBA degree in Sales and Marketing from Georgia State University and live in the Chicago area with my wife Lisa.

Charles Howard, President, Chase Oil Co.


Jack Allard, Executive Director, BPAMA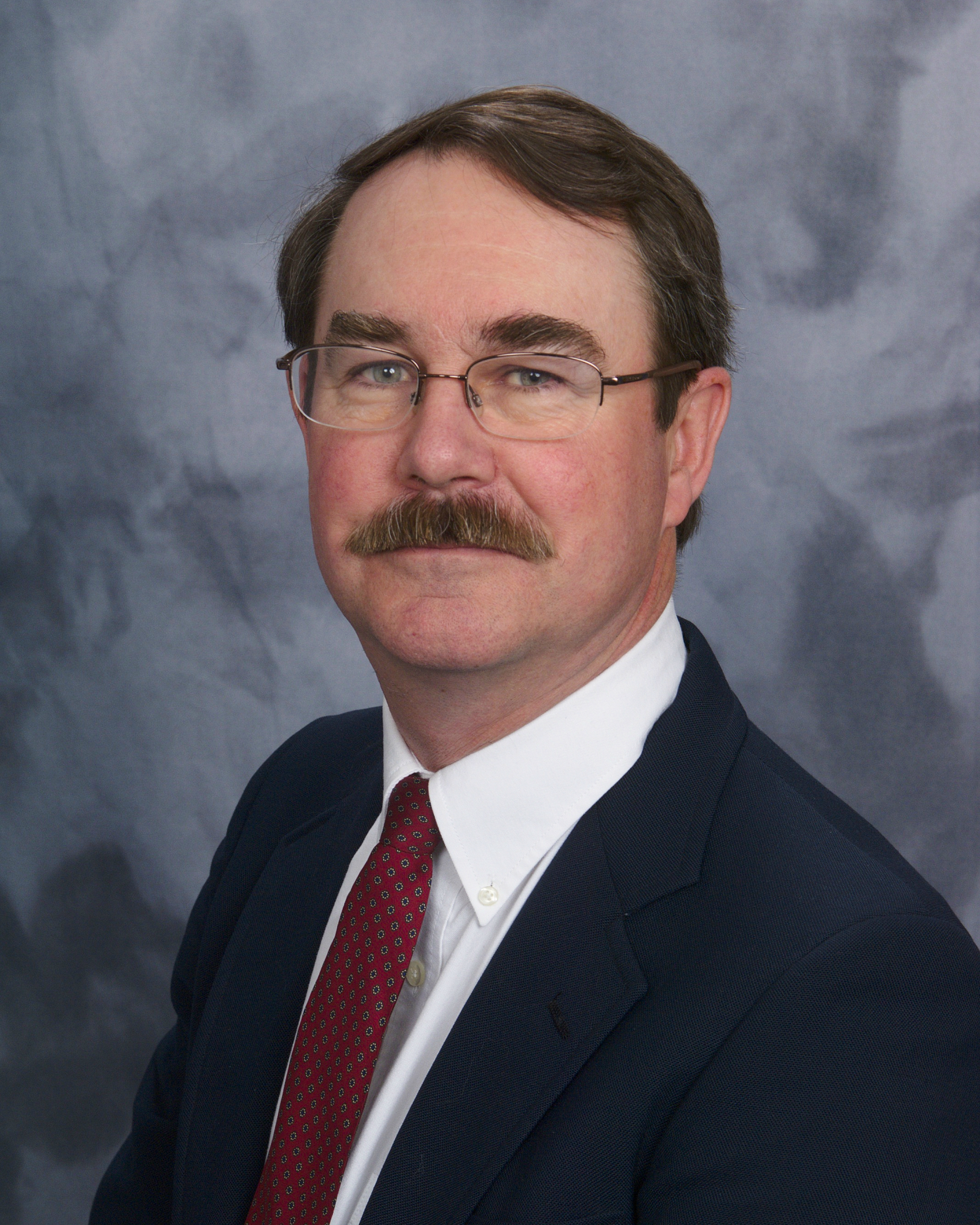 Jack Allard was appointed BPAMA Executive Director in 2014 after a long and highly successful career in petroleum marketing. Jack has over 27 years of retail experience in the oil industry plus 9 years running his own business. Jack started working for Standard Oil of Ohio in 1980 after graduating from Purdue University with a Degree in Marketing & Labor Relations. He learned the retail business from the ground up starting as a territory supervisor for two bay service stations and c-stores in Cincinnati, OH.

A series of jobs followed expanding his skills with British Petroleum. Successful field and staff roles covered direct operations, purchasing land for new sites, and developing strategic plans for the business. Next were roles responsible for developing c-store network plans, completing multiple site acquisitions and divestments, and managing fuel pricing for all channels of trade. Several of these assignments included time in Europe. Jack was selected to manage the launch of a 25 site network of 4000 sq. ft. convenience stores in a new market. Jack moved to Chicago to manage the integration of the US channel of trade programs when BP and Amoco merged. He worked with the jobber associations, which became BPAMA, to align and integrate the programs. His last six years with BP were spent developing and implementing capital growth plans and managing global procurement spend for retail capital and maintenance.
Jack has run his own small business and starting a company from scratch over the last 9 years. Jack helped found and is on the Board of a program management company.
Jack and his wife Pam currently live just outside of Nashville, TN. They have three children, two of whom have graduated college with one now in grad school.

Workshop Speakers

Linda McKenna, Principal, Convenience Store Coaches Inc.
Audiences are captivated and entertained with her eye opening approach at business solutions. Linda sets herself apart with her real life experience specifically in our industry. It is her solid grasp of frontline execution and not just theory that audiences love and respect. Linda is Principal and Co-founder of Convenience Store Coaches Inc. & Employee Performance Strategies, Inc.; consulting firms that improve client's bottom line through customer relationships, leadership, and employee performance improvement strategies. Linda and her business partner spent nearly 30 years with Mobil Oil Corporation in various capacities before starting EPS and C-Store Coaches inc

Linda's presentations reveal the "how to" approach to business success, as opposed to speakers who theorize and tell stories on "why" organizations should do something. This emphasis on "how to" leaves participants motivated, and equips them with the required skills and knowledge to take specific actions to become more profitable.
Linda is co-author of the book "Hire the Best C-Store Employees – Interviewing Tactics for Hiring Employees Who Can Actually Make You Money". Her expertise in building customer loyalty through relationships has been featured in The Wall Street Journal, as well as Harvard Business School corporate training videos. Linda's been the top rated speaker at the annual NACS convention for the past five years.

David M. Nelson, Founder and CEO of Finance & Resource Management Consultants, Inc


David Nelson is a Professor of Economics at Western Washington University. He received his Ph.D. in Economics from the University of Oregon. He is the Founder and CEO of Finance & Resource Management Consultants, Inc., a firm that works with Study Groups of business owners in helping them improve their businesses. Currently there are 50 different Study Groups involving 500 executives of more than 250 companies operating in the petroleum marketing, convenience store, and the convenience wholesale industries. These firms sell collectively approximately 10% of the fuel sold in the U.S. Nelson was a founding partner in CSXLLC. Today, CSXLLC is owned by the NACS and is used as the industry tool to provide benchmarking information for petroleum marketers and convenience store operators. He and his wife Lynne have been married over 40 years and have four of their own children, four grandchildren, and many sponsored-children in the third world

Robert "Bob" Bassman, Partner, Bassman, Mitchell, Alfano & Leiter, Chartered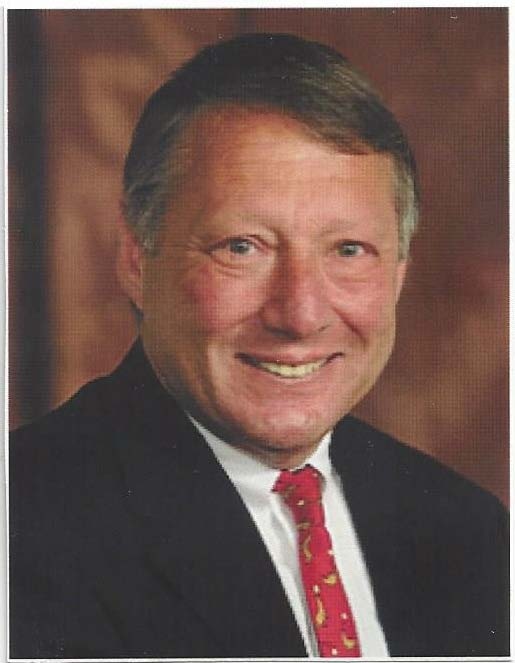 Robert Bassman has represented petroleum marketers since 1975. He is a graduate of the University of Pittsburgh and the George Washington University School of Law. Bob was born in New York City, New York and has resided in Washington, D.C. with his wife, Sofia, and two sons (Zack and Jared) since 1972. He has been managing partner of Bassman, Mitchell & Alfano, Chartered since 1979, after leaving the National Oil Jobbers Council with his partner, Douglas Bruce Mitchell. He is currently Of Counsel to that firm and counsel to the Petroleum Marketers Association of America, the BP Amoco Marketers Association, the ChevronTexaco Petroleum Marketers Association, the Pennsylvania Petroleum Association, and many other individual marketer-companies and associations

Richard Browne, Vice President, Marketing, Patriot Capital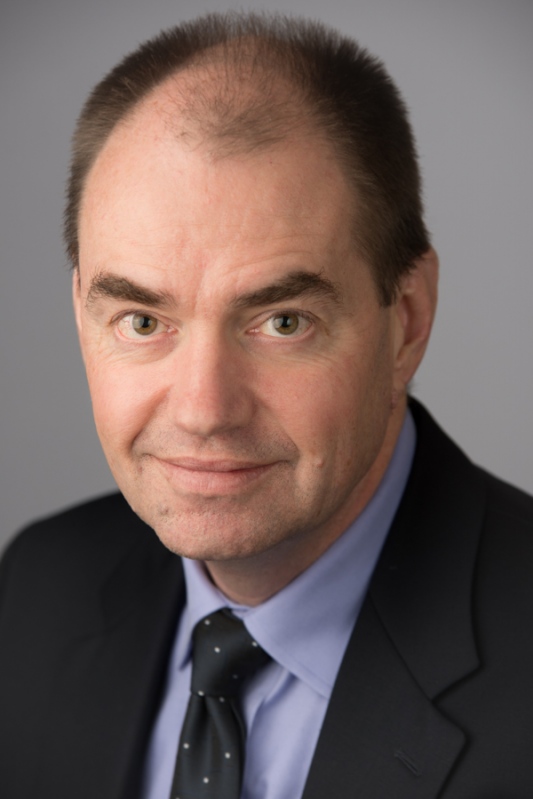 Richard's experience includes working with Global and North American retailers to help grow their fueling and retail businesses. Mr. Browne's roles have involved payment and dispenser innovation and deployment in Europe, Asia and Canada. Prior to joining Patriot Capital, he consulted with midsized high growth businesses as a partner with Chief Outsiders, was Vice-President of Marketing with Gilbarco Veeder-Root and was a sales and marketing leader with Black & Decker and Stanley Works.
Richard earned an MBA from Wake Forest University and an Honors Bachelor of Business from Wilfrid Laurier UniversityCanada., Waterloo,

Adam Glauberman, BP North America

Gray Taylor, Executive Director, Conexxus
Gray Taylor literally grew up in the convenience store industry with the opening of the family's first convenience store in 1963. Involved in the family business, comprised of 87 stores, Gray gained experience in all phases of convenience store and chain retail operations.
Gray has been involved on a variety of projects, including heading global product management for three of the world's largest retail petroleum equipment and systems suppliers and Vice President of Research & Technology for the National Association of Convenience Stores (NACS).
Gray managed product portfolios that included payment platforms for EMV migration markets from Malaysia to Canada, as well as mobile/RFID payments initiatives. Gray also established NACS' card payments program which saved the industry $60M in its first year of operations, and currently serves over 1,500 stores, doing 100m transactions annually.
Gray is currently consulting with NACS (www.nacsonline.com) on card payment policy and serves as Executive Director for the Conexxus, a Washington-based non-profit focused on interoperability, card payment policy and data security issues within the petroleum and convenience retail segment.
Conexxus is a member of the Boston and Atlanta Federal Reserve Banks' Mobile Payment Initiative Workgroup, Richmond Federal Reserve Bank's Payments Roundtable, ANSI X9 Standards Body, Coalition of Associations for Data Security (CARDS), PCI, Worldwide Web Consortium, National Petroleum Energy Credit Association, FS-ISAC and Smart Card Alliance.

John Vincent, Strategic Alliance Manager, Wayne Fueling Systems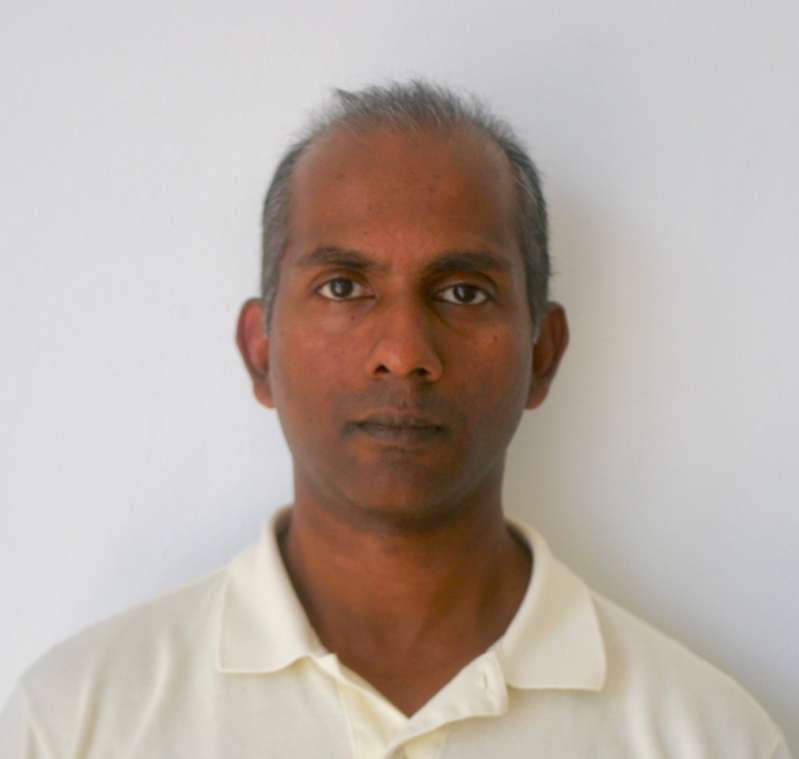 John Vincent is a Strategic Alliance Manager at Wayne Fueling Systems, part of the Dover Corporation portfolio. John has several years of sales and marketing leadership experience in the automotive industry, including retail fueling, driver infotainment and cloud based software systems. Prior to Wayne, John has worked at CloudCar, Freescale Semiconductors and KLA-Tencor.

Besides being a part-time rancher, raising horses and farm animals in Texas, John is an active recreational pilot and an avid golfer.

Breakfast Round Table Speakers

L. Mitchell Vandiver III, President, Stategies, Inc.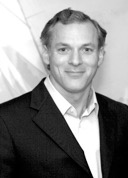 L. Mitchell Vandiver, III became President of Strategies, Inc., in 2003 following a diverse career in banking. Combined with his extensive background in finance, Mitch's experiences ground him as a key player and leader specializing in problems of the Founder/CEO and family businesses across all industries. He speaks nationally on a range of topics, including board and governance development, strategic planning, communication and conflict management, organizational lifecycles, and succession planning within family businesses. Mitch has also been honored as a Fellow of the Family Firm Institute with the designation of ACFBA – Advanced Certificate in Family Business Advising. Mitch provides practical, insightful and provocative advice on multiple levels.

Bill Salvin, President & Founder, Signal Bridge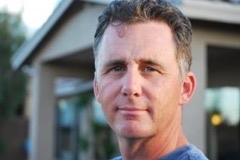 Bill is an accomplished communications trainer with extensive experience working with the aviation/aerospace, energy, chemical, defense, high-tech and healthcare industries. He has conducted hundreds of programs for companies such as Lockheed Martin, United Space Alliance, BP, Chevron, NASA, DuPont, Quicken Loans, Occidental Petroleum, University of Nebraska and many others. During the Gulf Oil Spill Disaster, he spent nearly five months in the Gulf serving on the BP communications team.
An award-winning journalist, Bill has worked in print, radio and television, and has contributed stories to CNN, CBS Newsnet, NBC News Channel, AP and UPI Radio. He has covered presidential primaries and interviewed Presidents Bill Clinton and George Bush (41), and other national candidates. Additionally, Bill has covered high profile stories such as the Jeffrey Dahmer murder investigation and trial.
Bill is also a Captain in the United States Navy Reserve and serves as Chief of Staff to the Navy's Vice Chief of Information. Most recently, Bill served for a year in Afghanistan as Director of Public Affairs and Spokesman for US Forces - Afghanistan and NATO's Resolute Support Mission. In his capacity as a Navy and military spokesman, Bill has been interviewed by The New York Times, CNN, Reuters, AP, BBC, Time, USA Today and many others. His other Navy assignments have taken him to the Pentagon during Desert Storm, Guantanamo Bay, Australia, Sarajevo, Italy, Hawaii, the Command Ship USS Blue Ridge, and aboard the aircraft carriers USS Independence and USS Saratoga.
Bill has more than three decades of experience in communications training, corporate public relations, journalism and military public affairs. He has worked in nearly all 50 states and many foreign countries. His international experience includes conducting training sessions in Argentina, Canada, Colombia, England, Australia, Singapore, Peru, Oman, Qatar, Djibouti, Hong Kong, Japan, Malaysia, Kazakhstan, Venezuela, Trinidad and Thailand.
Bill has a B.A. in communications from the University of Wisconsin–Stevens Point. He currently lives in Austin, Texas.